Our Teams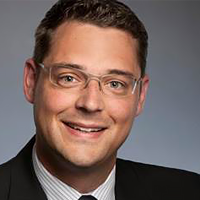 Olaf Thiemann (Germany)

After several years in SAP Consultancy I joined AXA Group Solutions Germany in 2011 and was immediately impressed by the way people identify themselves with their work.
The welcome committee was in place as well as my first challenging tasks – with further ones to follow. During the last years I got the opportunity to work as a project manager on various topics like Business Warehouse Solutions, PenTesting, Cyber Defence Capability and last but not least putting Guidewire into the cloud.
In addition to that I am part of the 2017 "HiPo Community" in which "High Potentials" are being educated and accompanied in their career. Within the "HiPo Community" a small international team and I are currently working on the topic of "design thinking" which is an amazing approach. Fortunately AGS still guarantees me enough time for my little son, my wife and some hours on my snowboard or bike.
Roger G. (Spain)

After my university studies and few years in small companies, I joined AXA Group Solutions in 2008. I found it truly easy to settle in, since the team was really helpful to me, and we formed a great group, even after work hours. As a Software Engineer/Technical Analyst, I have been put on several projects and technologies, from JAVA for backend and websites to mobile developments in Android and iOS, among others. I have been a part of a wide variety of projects, such as the AXA Life Invest website, AXA Drive, AXA Services, AXA Health, and iCare, for entities in Ireland, Belgium, Switzerland, France, the Gulf region, Mexico, and many others. After all this time and all these projects, I enjoy being part of the company.
Stéphane S. (France)

After five years with AXA France in P&C (Property & Casulaty), leading transformation projects combining multi-channel tools and practices (Internet, lead management, pricing, digital process, etc.) for the French market, I joined AXA Group Solutions in early 2014, which opened up new career perspectives for me. As part of the Life & Savings team, I am now in charge of advising AXA entities and building a shared risk assessment solution to help them develop the Protection business across the Group. The solution, hosted in a dedicated Cloud environment, is being rolled out globally. My everyday work environment is international and multicultural: I work with teams and providers located around the world, enabling me to enrich my skill sets, achieve business transformation, and reach AXA's goals.
Véronique R. (France)

After a 12-year career in the automobile industry, in 2008 I took the opportunity to join the AXA Group, through its subsidiary AXA Technology Services. As the Information Systems Manager for Business Support & Enterprise Architecture, I embarked on the exciting adventure of convergence. Four years later, I acted on a desire to get closer to the business without giving up my international, cross-functional environment, and requested mobility within the Group. As soon I made the decision, I notified Human Resources, which helped me prepare for my career move, and also informed my "network", i.e. the people I had worked with, at AXA. During my two years with the AXA Group Solutions Life & Savings Centre of Excellence team, I developed Life & Savings business and vendor management skills while participating in cross-functional initiatives such as Diversity & Inclusion and customer centricity. My experience at AXA GS also helped me to develop transformation/change management & community management skills, which were key assets in being selected for my new position in the AXA Group IT Partnership Office.